The swimming pool is the perfect place for non-exhaustive workouts as well as relaxation and refreshment. However, the pool experience completely depends on the condition of the pool. We, at Modern Pools, stock a range of swimming pool products. Find everything at one place at a highly competitive rate.
With over 30 years of experience in dealing with swimming pool products required for domestic and commercial pools set up across different locations and environmental conditions, we can provide the right consulting service and help you pick the best products for your pool.
Swimming Pool Products We Offer
Pool pumps
Filters and filtration systems
LED lights
Pool accessories
Inflatable pool
PUK LED Underwater lights
From Italy, power efficient and 88% cost savings
WEDA W2000
Clean an Olympic pool in less than 2 hour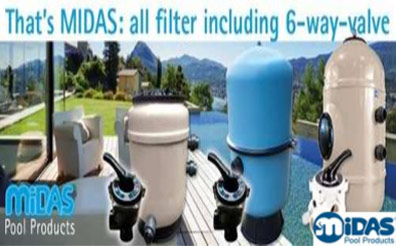 MIDAS, EMAUX, AQUA, HAYWARD Pool Products
Pumps, Filters, Cleaning equipments, fittings, mounting parts
Benefits of Purchasing Products from Modern Pools
Buy genuine products from authorized manufacturers
Multiple brands under one roof to help you compare features
Competitive pricing
In addition, we help you set up and install the product and take care of any repair and maintenance needs that arise post-installation. We offer amazing solutions in the shortest time.